We continually strive for innovation and to face new challenges in the future.
We believe that Oshibori wet wipe has a powerful effect that have to put smiles to people's faces and raise their spirits. Provide a cold Oshibori on a hot day and hot Oshibori on a cold day makes people's body and heart warm. Use of Oshibori is deeply embedded in Japanese culture throughout history. It is said that the history of Oshibori started in the Heian-period (794 – 1185). At the lodges, a piece of cloth was soaked in water and given to travelers who stopped by to rest in the Edo-period (1603 – 1868). It gave them comfort from their long journey and was considered to be a heartwarming gesture.
We believe in the Oshibori power, and founded Fujinami Towel Service Co., Ltd. in Kunitachi, Tokyo JAPAN, in 1967, as a Rental Oshibori Company. We have gradually grown thanks to our expanding customer base in the Tama area, Tokyo since the foundation. In recent years, increases of product ranges, development of unique technology, professional divisions and enhancement of the corporate structure, obtain a wide range of customers; expanding the business domestic to international by tuning in to customer needs and demands.
In 2016, we re-innovated our company name as FSX, Inc. in the year of its 50th anniversary to redefine the company growth "centrifugal force" and corporate structure "centripetal force". FSX stands for Fujinami Service Xpress. X has the various meaning such as multiple, infinity, diversity, etc.
Oshibori industries represent the hospitality of Japanese culture. We continually strive for innovation and to move our company forward to meet the future as a "manufacturing service industry" that continues to provide excellent in all we do.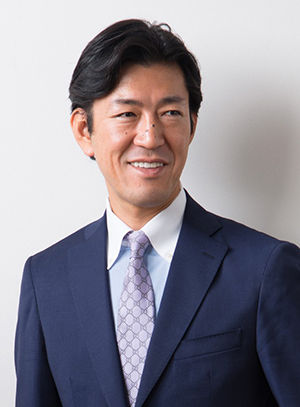 Katsuyuki Fujinami
President & CEO
FSX, Inc.